You will get:
Lifetime access to the Complete English Pronunciation Video Course (9 hours of video tutorials) and the accompanying e-book (with audio).
A preliminary assessment* followed by an enhanced 1-hour face to face coaching session via Zoom, which is recorded for you to watch back.

A Premium Course Pack prepared based on your own unique accent and pronunciation, including a personalised recording to help you practise.
Access to the Speech Sounds: IPA Literacy Course.
Access to THREE monthly pronunciation workshops via Zoom (as part of a group)**
*your instructor will ask you to prepare a recording of your speech in advance of the session so that your custom-made Premium Course Pack can be prepared.
**To be used within 6 months from the date of purchase.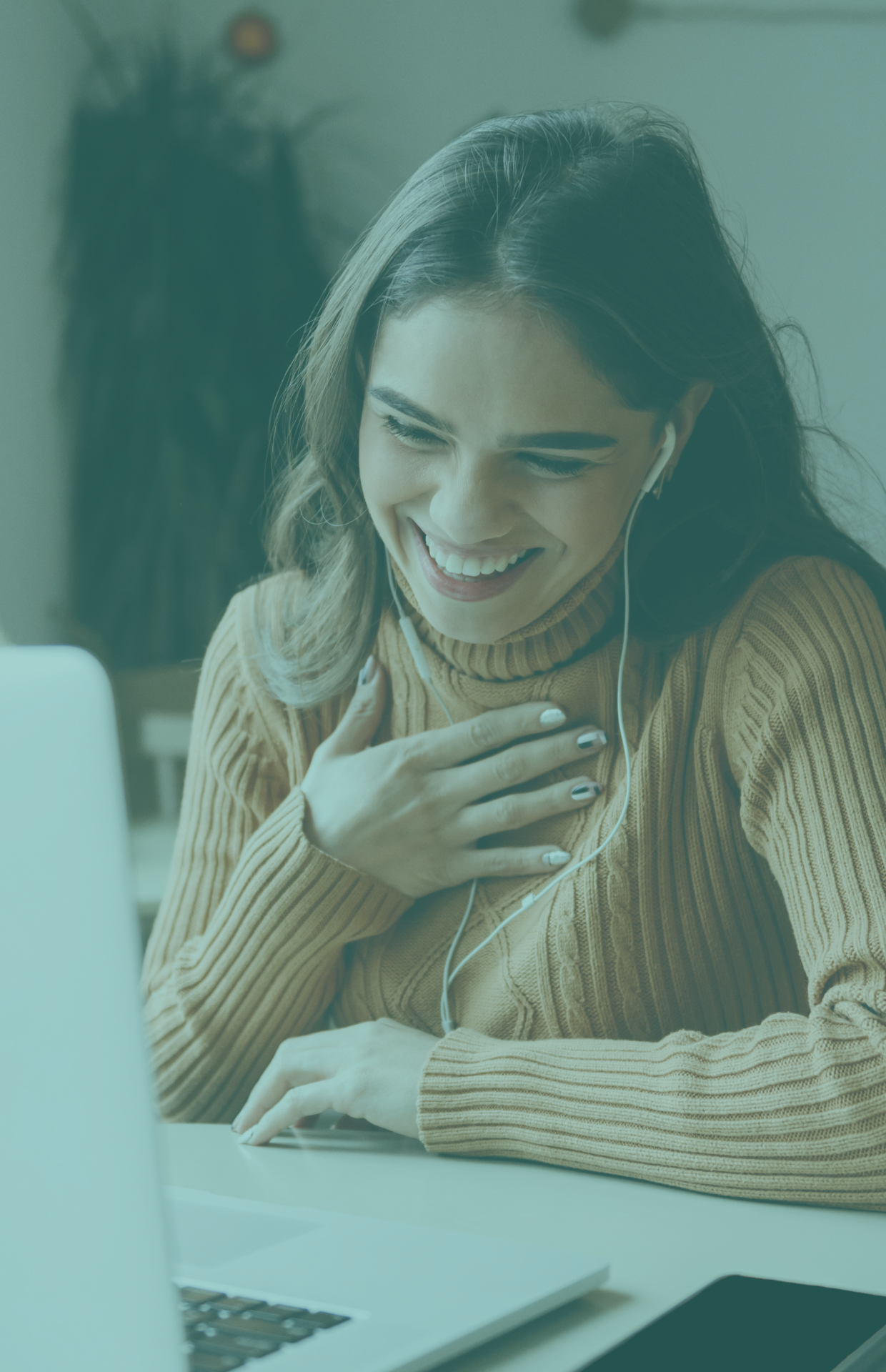 Join hundreds of successful
professionals in achieving
clear English pronunciation
"I find that people understand me better in work meetings, calls, and everyday life. The pronunciation lessons I took with Katie made me aware of sounds that I couldn't even perceive before (let alone pronounce correctly)!"
CARMEN MORENO ORTEGA (SEO MANAGER), LONDON UK
Once your purchase has been confirmed, you will receive your link to the calendar.
The majority of clients find it beneficial to start the self-paced portion of the training in advance of taking the enhanced one-to-one session. Having covered the self-paced training before taking your enhanced Zoom session, you will accelerate the process of achieving your pronunciation goals.


Frequently Asked Questions


How do I schedule my appointment?
Upon purchasing coaching, you'll receive further instructions on how to book a time for your appointment.
Can I purchase additional sessions?
Absolutely! Your instructor will send you the link during the session if you wish to purchase additional sessions.

What happens if I am late for the session?
If you are late for a session, your teacher will wait for you for a maximum of 15 minutes. Please advise your teacher by email if you are going to be late. If you do not show up at all, this will count as a last-minute cancellation and the session will, unfortunately, be forfeited. If you do show up within the 15-minute period, the session must fit into the 55-minute time slot allocated.
What happens if I need to cancel the session?
If you need to cancel or reschedule the session, please let British Accent Academy know 24 hours in advance. If you cancel last minute (less than 24 hours in advance), unfortunately, the session will be forfeited.
Can I get a refund if I'm unhappy with my purchase?
While British Accent Academy's online video courses are subject to a refund policy*, 1-to-1 sessions are only refundable within the first 24 hours of booking. Once you have taken your class, packages that include 1-to-1 coaching are non-refundable.

*Subject to Terms of Use
Bundle Contents
Showcase courses and coaching in your Bundle.